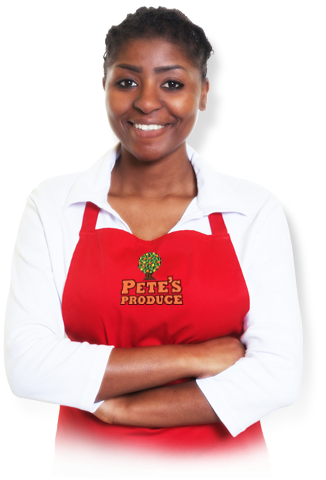 For three generations, Pete's Produce proudly serves its customers by providing everything you need to make any meal complete. Don't let our name fool you. As a matter of fact, we offer everything from fruits and vegetables at their peak of freshness to a vast array of meats, dairy items, general groceries, and a full frozen food selection.
Pete's Produce is open seven days a week so you can stop in any time to pick up the tasty ingredients for a perfect snack, a healthy entrée, or a luscious dessert. While you're there, don't forget to stop by our meat department where we feature our locally renowned smoked meats and custom cut beef and pork.
Stop in and experience the best fresh has to offer!
Learn more